Whatsup Gold is an easy-to-use network monitoring and management tool that helps organizations monitor and manage their IT infrastructure. It can be installed on physical or virtual servers, and allows users to easily navigate through and view informations about their networks, servers, and applications.
With its web-based interface, users can customize access to the information they want to share without revealing anything else from their monitored infrastructure.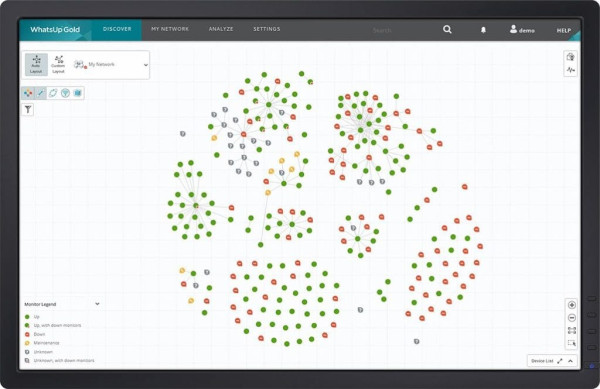 They can also set up scans and schedule them to run daily or on demand. WhatsUp Gold can detect and alert users to any problems that arise. Once users select a device, they can see important information about its status, and WhatsUp Gold can provide notifications about network issues before users report them, allowing for fast problem resolution. 
Overall, WhatsUp Gold is a comprehensive tool for monitoring and managing IT infrastructure, including networks, servers, and applications. It provides a range of features for monitoring, alerting, and managing these components. 
If you are interested to learn details, there is a great video showing all the beauty of a solution: LINK