ALEF Group is thrilled to announce a groundbreaking expansion to its Data Center infrastructure offerings, partnering with ExaGrid Tiered Backup Storage, a trailblazing solution which provides the industry's fastest backup and restore performance, a scale-out architecture with a fixed-length backup window as data grows, with comprehensive security and ransomware recovery. In a world where data protection is paramount, ALEF Group is taking a bold step forward to provide customers with unparalleled safety and dedicated backup services.
Fortifying Your Data Against Ransomware with ExaGrid's Innovative Architecture
ExaGrid boasts a revolutionary architecture, with a disk-cache Landing Zone for fast backups and restores and a non-network-facing Repository Tier (a tiered air gap) for low-cost long-term retention and with immutable objects and delayed deletes to ensure ransomware recovery. We understand the critical importance of data security, and ExaGrid's cutting-edge technology ensures that your valuable data remains safeguarded. With lightning-fast restoration capabilities, ExaGrid redefines recovery times, getting you back on your feet.
Seamless Integration for Maximum Efficiency
ExaGrid has tight integration with 25+ backup applications and utilities and supports advanced features with the leading backup software providers, such as Veeam, Commvault, and others, which ensures that ExaGrid integrates seamlessly into your existing infrastructure. This compatibility empowers you to harness the power of ExaGrid without disrupting your established workflow.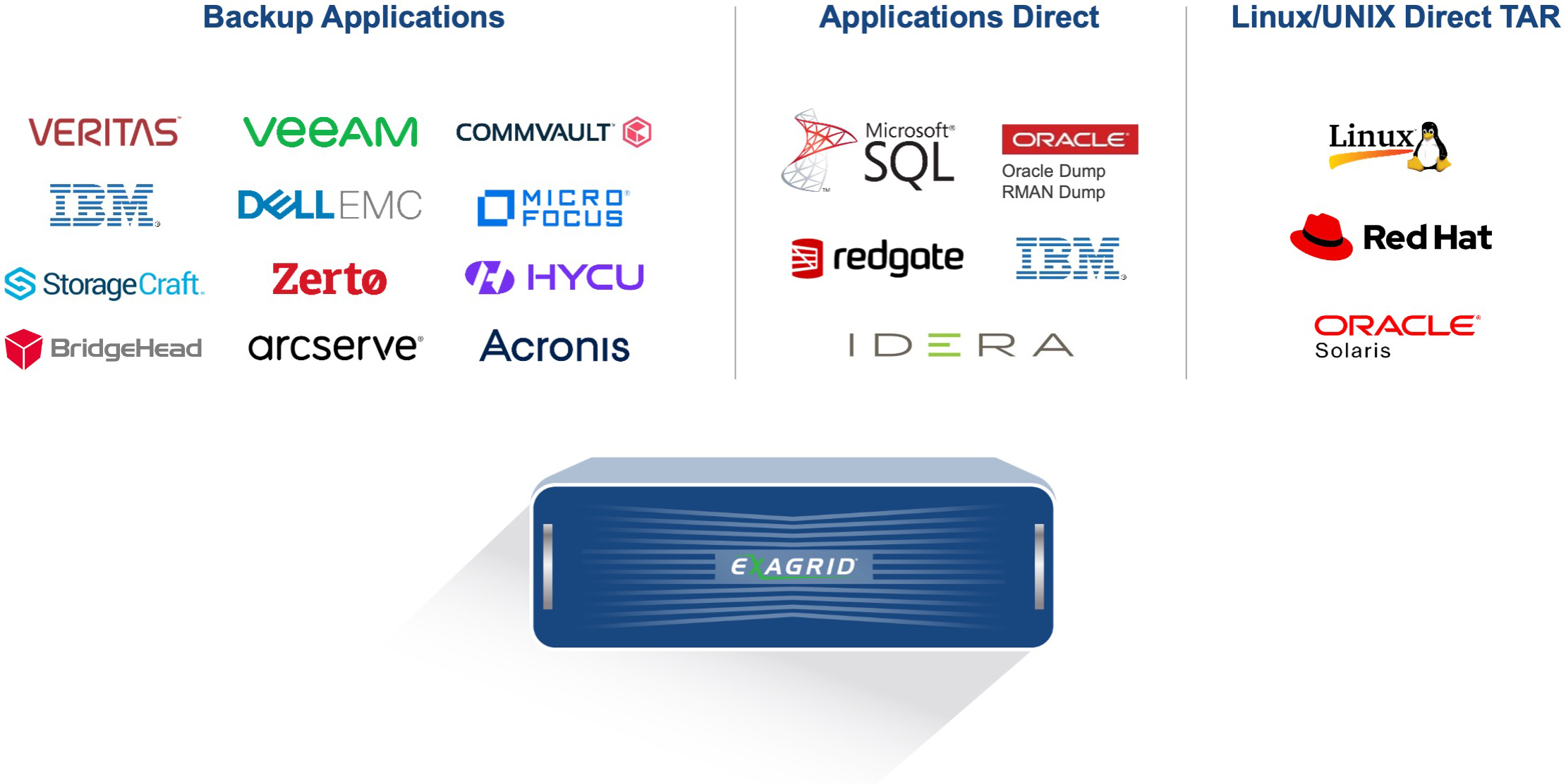 ALEF Group: Elevating IT Distribution
At ALEF Group, we believe in providing more than just products – we provide comprehensive support, training, and services that elevate our Partners and Customers to new heights. This expansion in our portfolio underscores our commitment to setting a new benchmark for IT Distribution across Central and Eastern Europe. From servers to networking, primary storage to Cloud services, security appliances, and now backup and archive solutions, we're your one-stop destination for all your IT needs.
Empowering Our Network: Availability Across Multiple Countries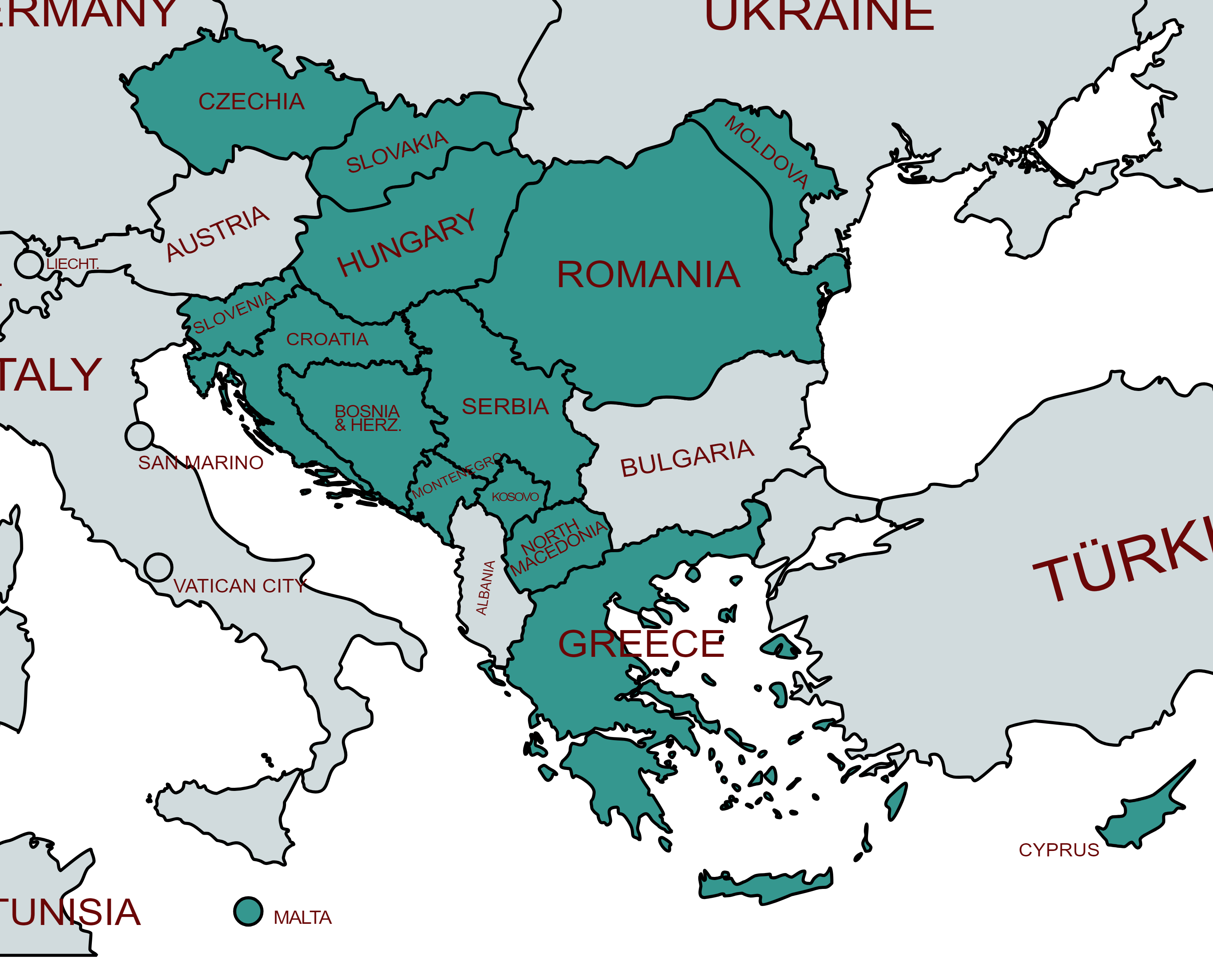 ExaGrid's game-changing Tiered Backup Storage is set to empower ALEF Group's Partner channel network across various countries. ExaGrid will be available to our valued Partners and customers in the Czech Republic, Slovakia, Hungary, Romania, Greece, Cyprus, Malta, the Adriatic region, and Moldova as part of our commitment to excellence.
The future of data protection and recovery is here, and ALEF Group, in partnership with ExaGrid, is at the forefront. Join us in embracing this transformative journey as we revolutionize IT Distribution in Central and Eastern Europe.
About ALEF Group
ALEF Group is a pioneering force in IT distribution, setting new standards of excellence in Central and Eastern Europe. With a comprehensive portfolio spanning servers, networking, primary storage, Cloud solutions, security appliances, and now cutting-edge backup and archive technology, ALEF Group is your true IT partner for innovation and growth.
About ExaGrid
ExaGrid provides Tiered Backup Storage with a unique disk-cache Landing Zone, long-term retention repository, and scale-out architecture. ExaGrid's Landing Zone provides for the fastest backups, restores, and instant VM recoveries. The Repository Tier offers the lowest cost for long-term retention. ExaGrid's scale-out architecture includes full appliances and ensures a fixed-length backup window as data grows, eliminating expensive forklift upgrades and product obsolescence. ExaGrid offers the only two-tiered backup storage approach with a non-network-facing tier, delayed deletes, and immutable objects to recover from ransomware attacks.
For further information, partnership inquiries, and to experience the power of ExaGrid, reach out to us today. Together, let's secure your data's future.