Get Your Business Going
WiFi built for you. With features made for business but an app designed for humans, Meraki Go has the best of both worlds.
Meraki Go is WiFi built for businesses. With Meraki Go, you can easily add multiple WiFi networks so that staff, guests, and point-of-sale devices can share a single internet connection. Set up blocked websites to secure your network, and easily limit usage of certain applications to prioritize your business-critical applications.
The Meraki Go App
The Meraki Go App controls every aspect of your network. After a quick, guided setup, your network will be up and running in minutes. Check the app to see which devices are using all of your bandwidth, and with Usage Limits, set limits on exactly how much video streaming is allowed.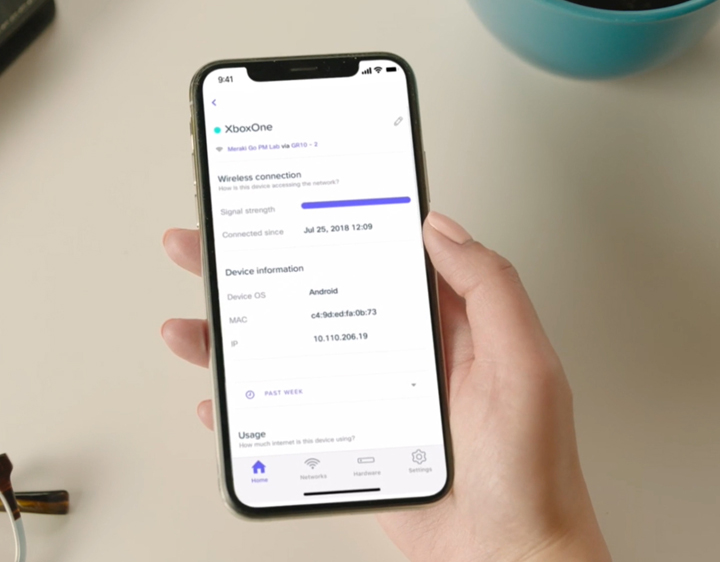 Business Benefits
Features built specifically for people who have better things to do than manage their own WiFi network.

WEB BLOCKING
Keep sites you don't want on your network away with Web Blocking. Secure your network and protect your users, all through the Meraki Go App.

USAGE LIMITS
Prioritize business-critical apps like Square or Quickbooks with Usage Limits. Set your network to prevent guests from hogging all the bandwidth needed for your business to function.

MULTIPLE WIFI NETWORKS
Easily set up a guest WiFi network to separate guest users from your point of sale system or internal devices. Stop worrying about guests accessing any confidential records.