ExaGrid' s unique approach to backup storage delivers the fastest backups, restores, VM boots, and offsite tape copies as well as the only fixed-length backup window as data grows. In addition, ExaGrid's scale-out architecture and various size appliances allows customers to buy what they need as they need it, avoiding disruptive and costly upgrade.
5-year Price Protection! Lowest cost upfront and over time.
Why ExaGrid Products?
Fastest Backups for the Shortest Backup Window
Fastest Restores and VM Boots for Instant Recovery
Unparalleled, Cost-effective Scale-out architecture
Comprehensive Security and Ransomware Recovery

Non-network-facing tier/tiered air gap/delayed deletes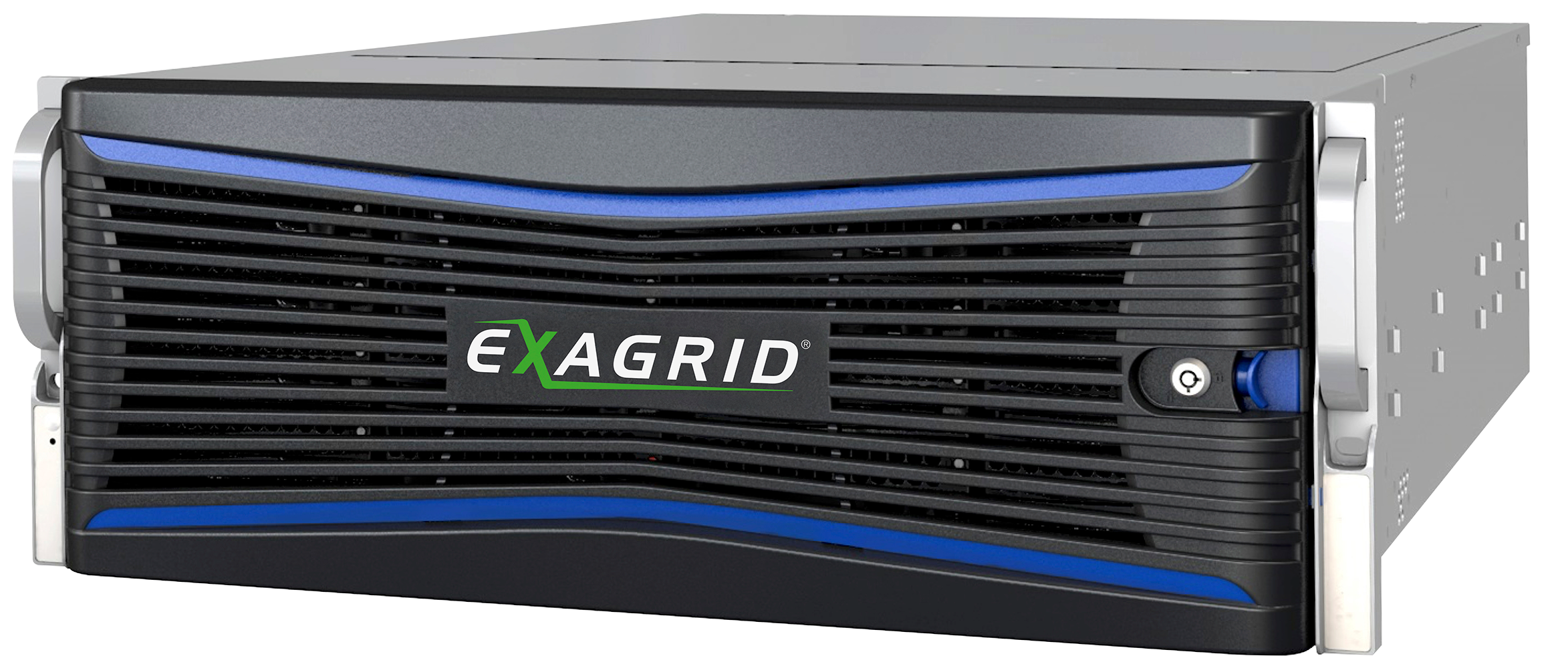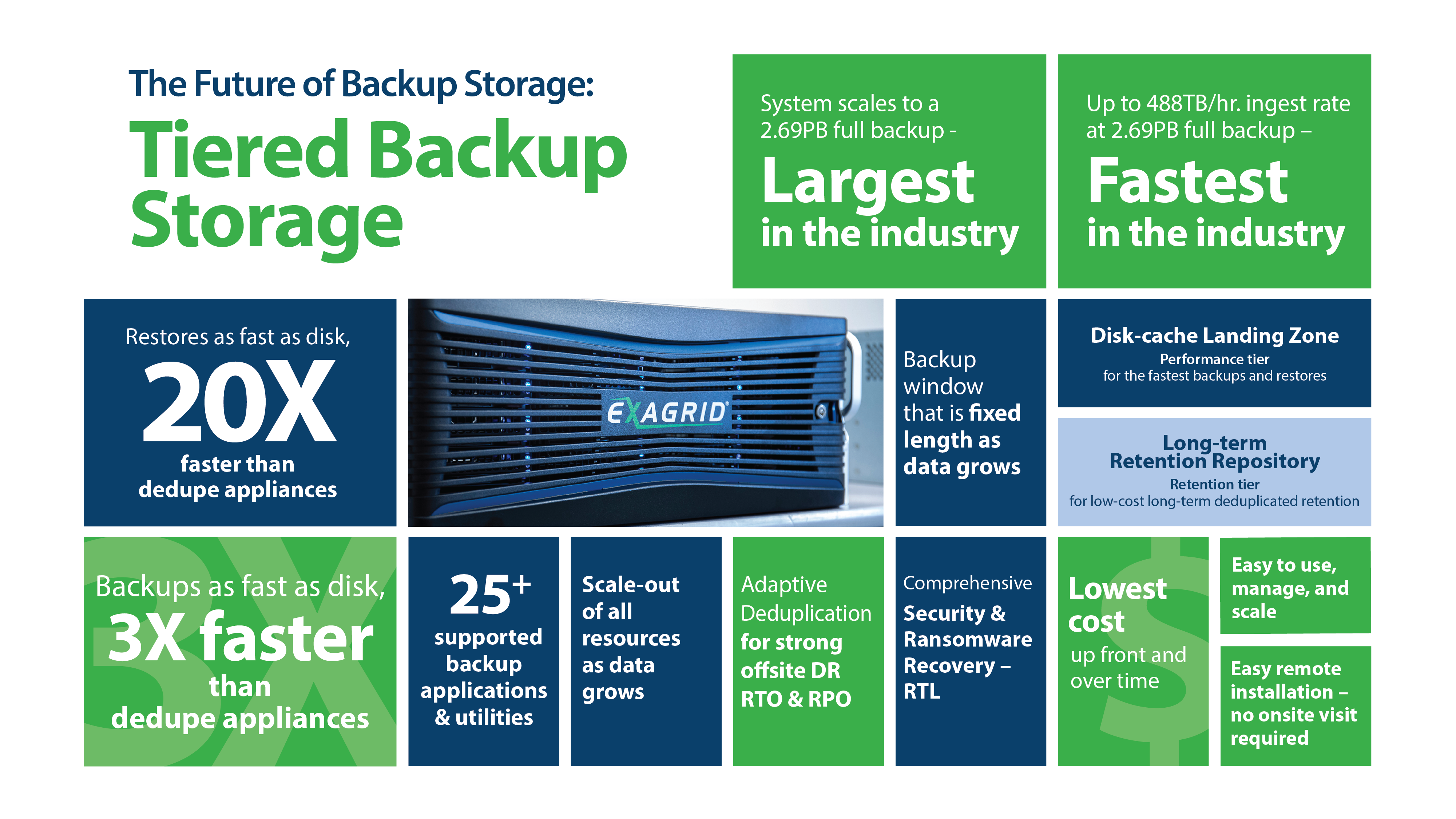 Top advantage: Retention Time-Lock for Ransomware Recovery!
ExaGrid has the only and unique non-networked multi-tier backup solution with delayed removal and immutable deduplication objects. This unique approach guarantees that when a ransomware attack occurs, data can be easily restored or VMs can be booted from the ExaGrid multi-tier backup storage system. The incredible advantage is that not only can the primary storage be restored, but all retained backups remain intact.
Fastest Recovery
ExaGrid understands that both backup and restore performance are crucial to backups, but that long-term storage costs for longer retention is crucial as well. Data deduplication is required, but how you implement it changes everything in backup.