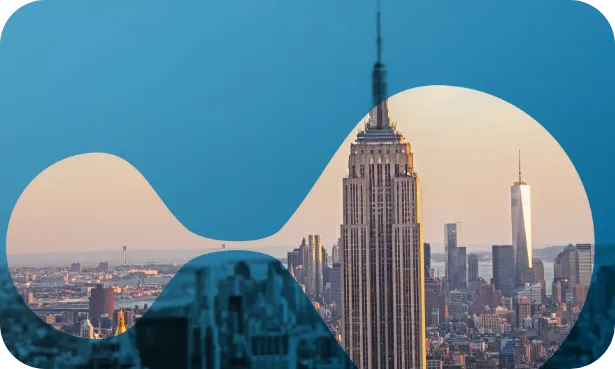 As the volume and value of data grows, the demand to manage it across applications and platforms requires more. The answer is a multi-cloud infrastructure that changes the way IT meets demands for modern apps, data, and hybrid cloud services.
Cloud migration shows no signs of letting up. By 2025, experts predict 100 Zettabytes or 1 trillion gigabytes will be in the cloud1. It's time to maximize the value of your expanding mix of applications and data. Today, the answer is a dynamic blend of on-prem and cloud, and FlexPod XCS supports your strategy wherever it may fall on the hybrid cloud spectrum.
Source: Arcserve Data Report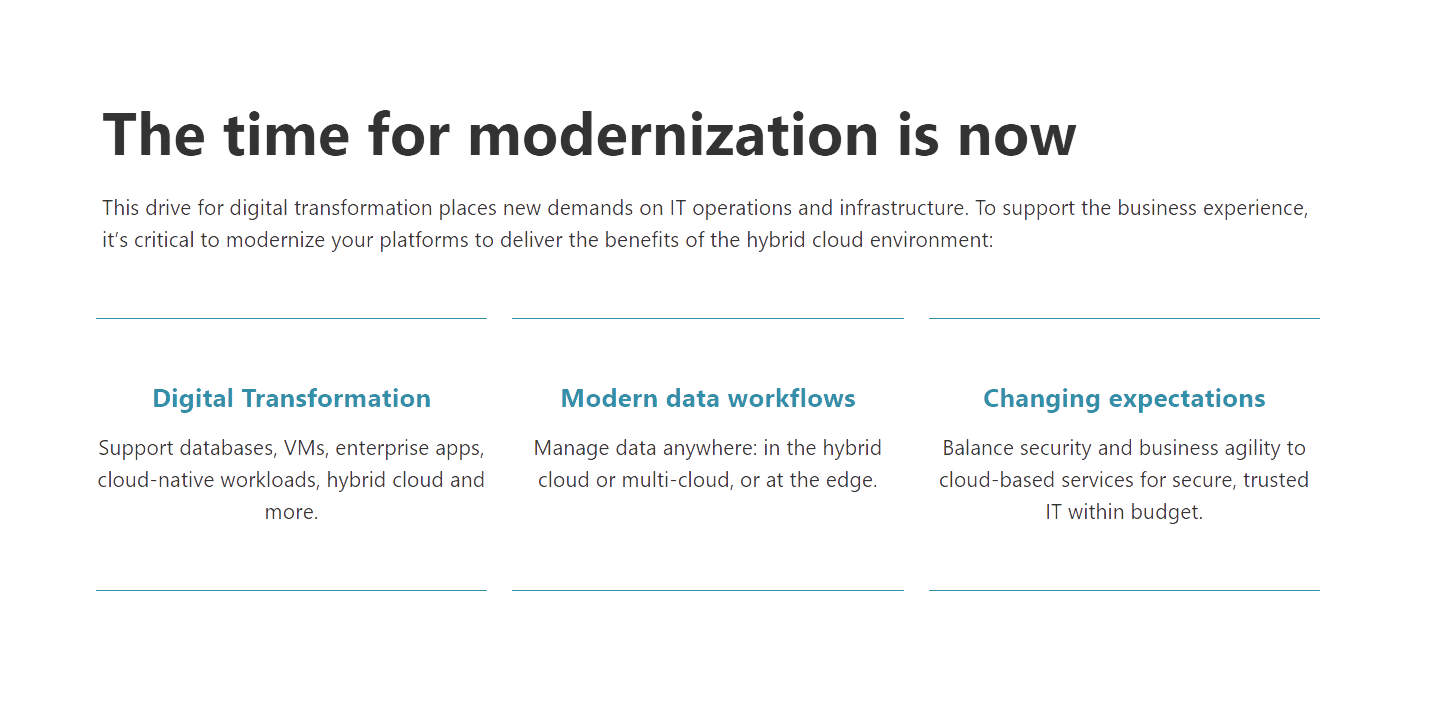 What is FlexPod XCS?
FlexPod XCS is a single automated platform for all your modern apps, data, and hybrid cloud services. It delivers the Cisco Intersight platform with NetApp ONTAP software integration, bringing visibility, automation, and operational control.
It's the first and only converged infrastructure with native integration into the leading hyperscalers. It connects, secures, automates, and optimizes on-prem and cloud environments to support on-prem with a cloud-like experience.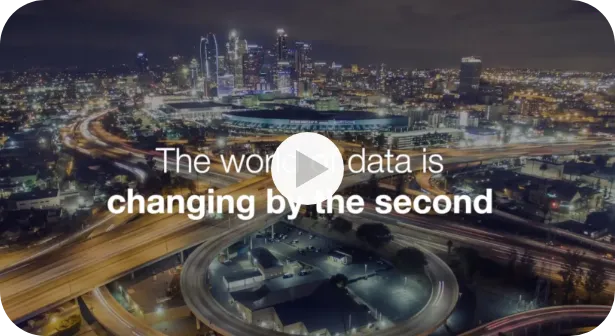 A New Era of the Hybrid Cloud
The hybrid cloud landscape is evolving every day, and infrastructure demands are changing with it. Optimize infrastructure to workloads, simplify data management and storage, and run cloud-native apps with FlexPod XCS. Take advantage of next-generation hybrid cloud infrastructure that delivers value for:
---
Modernization.

Supports application modernization and digital transformation, cloud integration, and fifth-generation compute.

Performance.

Up to 10x storage and 5x server performance compared to previous FlexPods.

Cloud Connectivity.

Integrated infrastructure that simplifies edge to core to cloud and integrates with all major public clouds.

Cost Savings.

Up to 45% less server cost and up to 5x lower storage costs vs. earlier FlexPods. Get up to 5-to-1 server consolidation benefits.

Future Proof.

Supports all hybrid clouds, all x86, applications and built-ins, and on-Prem expansion. Extend data fabric capabilities from On-Prem into the cloud.
---

Why Modernize Your FlexPod Platform?
---
Enterprise workloads are growing
Better performance and lower cost of operations
Serve new IT Initiatives
Support the latest generation of enterprise apps (e.g., AI/ML, healthcare, DevOps, private and hybrid cloud)
Support digital transformation
Increase alignment to the needs of your business
Lower risk and increase time to value
Leverage AI and machine learning
The Perfect Platform for the Modern Cloud
Compelling new capabilities help overcome the complexity of hybrid cloud. With FlexPod XCS, connect, secure, automate, and optimize on-prem and cloud environments with a new level of hybrid cloud connectivity, visibility, and automation with flexible consumption options.
Flexibility.

Put your apps and data in the right place at the right time, on-premises or in the cloud.

Intelligent Automation.

Simplify daily operations, streamline lifecycle management, and gain new insights with full-stack visibility.

Trusted Performance.

Rely on built-in, end-to-end security across control and data planes and single-vendor support.

FlexPod-As-a-Service.

Shift to pay-as-you-go to align costs with usage. It's simple to provision, secure, tune, and repurpose.

Prepare for the future.

FlexPod XCS allows adoption of future innovations incrementally without major disruptions.
A New Era of the Hybrid Cloud
Use these resources to explore FlexPod XCS innovations that redefine the converged, cloud-connected experience.
---
---
Your Source
for FlexPod XCS
Are you ready to meet the next generation of hybrid cloud infrastructure? We can help you discover a new level of hybrid cloud connectivity, visibility, and automation with flexible consumption options.
We're your source for the FlexPod XCS experience, including one-call support. Talk to us about modernizing your infrastructure for the hybrid multi-cloud world of today and tomorrow.