NetApp is the world leader in the area of storage and data management. Already since 1992, thanks to continuous investments, it has been able to hold long-term leadership in introducing innovative approaches.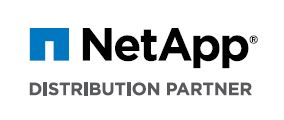 The result is sufficiently efficient and reliable storage architecture with a high degree of integration and possibility of scaling. It has pioneered the concept of building the Unified Storage concept in which it very effectively combines SAN and NAS data access.
NetApp is known for its high level of integration with all relevant partners as  Cisco, Microsoft, Oracle, SAP, VMware, Citrix. Therefore, many applications in NetApp infrastructure are able to operate more effectively.
NetApp has gained a part of the solutions through acquisitions and subsequent integration into their solutions. It can be found under the NetApp logo: LSI Engenio as NetApp E-Series, Akori as NetApp OnCommand Balance, RiverBed SteelStore as NetApp SteelStore, ION Grid as NetAppConnect, ByCast as NetApp StorageGrid.
In the NetApp price list we find also OEM CommVault as NetApp Snap Protect and  Cisco, Brocade and SafeNet Storage Secure products.
Points of interest
Data ONTAP operating system is the most widely used OS storage in the world.
NetApp device is used by 96 % companies from the Fortune 100 ranking.
Some of the benefits of NetApp partnership
The possibility of registration of business opportunities
Technical support for your projects
Marketing support for development
Partnership with a reliable manufacturer
Become a partner of NetApp!