Discover the future of data management with NetApp Data Fabric! 
In a world where technology is changing our daily lives, data-centric digital transformation accelerates business results. Enterprises are turning to multicloud hybrid solutions to drive IT systems transformation. But they wonder...
If hybrid multicloud is the answer, then how do we determine the value it can deliver to our business?

Is a data structure the right choice to deliver a hybrid multicloud platform?
Data Fabric represents an architecture and a set of services that provides solid and consistent performance across multiple endpoints in hybrid multi-cloud environments. This software-defined approach to data management enables enterprises to connect disparate data management and storage resources and streamline their management between on-premises and cloud storage. The products and services that make up the Data Fabric are designed to give customers the flexibility to quickly and efficiently move data to and from the cloud, retrieve data from the cloud, and move data from one cloud provider to another based on of needs.
ONTAP for Cloud: Data Fabric from NetApp
NetApp's Data Fabric is based on ONTAP, a storage operating system. As part of the Data Fabric, NetApp has developed a special version of ONTAP for the cloud: ONTAP for Cloud. It creates a virtual NetApp data platform within enterprise public cloud environments that are partners with NetApp. Through this virtual platform, users can store data in the same way that it is stored on internal NetApp systems. Administrators can move data where and when it is needed without the need for conversions, all thanks to the continuity provided by ONTAP for Cloud. Thus, partner public cloud providers can act as an extension of the company's data center.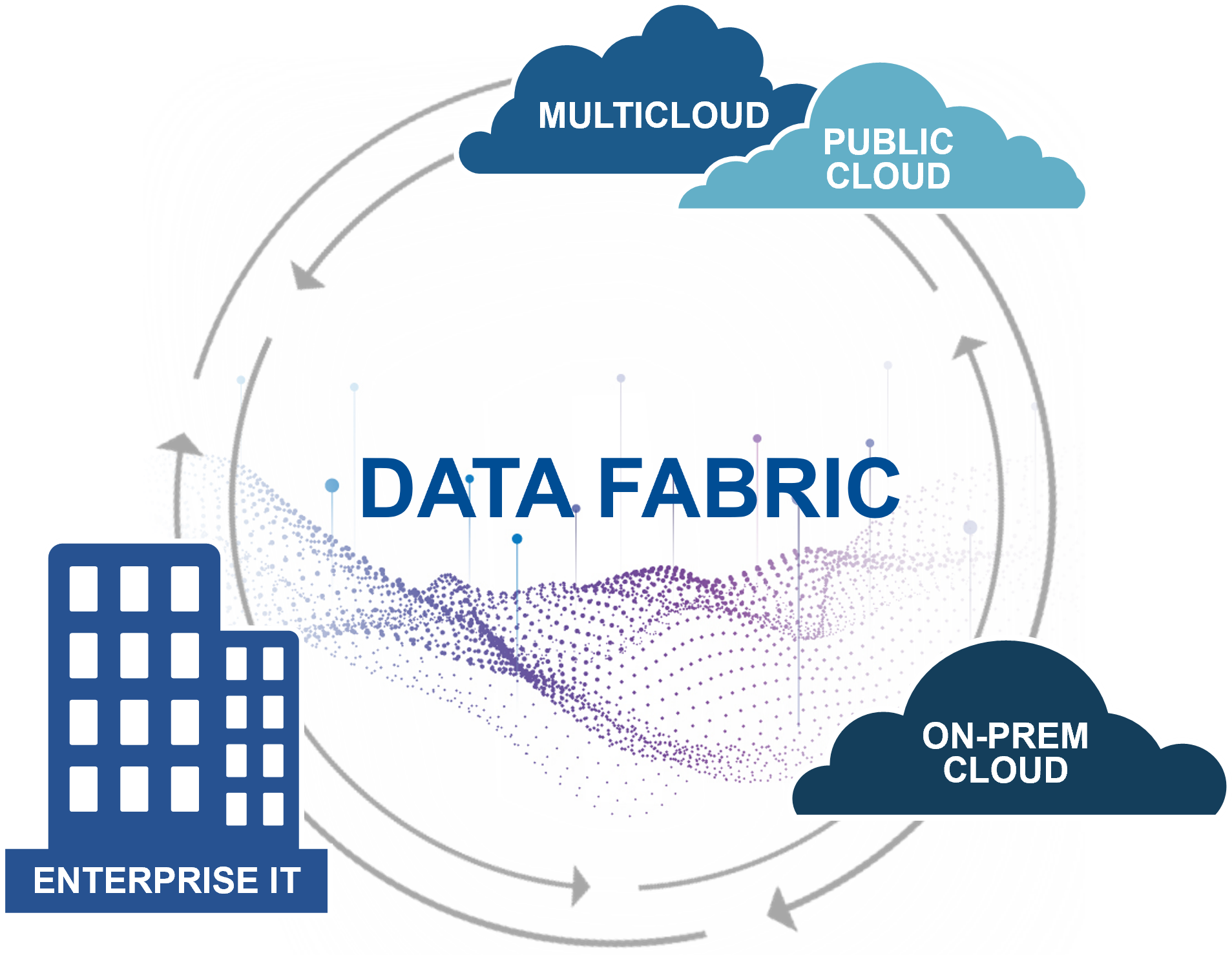 Data Fabric solutions can help you:

Modernize and simplify IT to accelerate business-critical applications

Build private clouds to gain speed and agility

Powering data-driven innovation in the clouds of your choice
Want to learn more about NetApp's Data Fabric solutions?