Orion Telekom acquired the NetApp HCI platform designed for Service Providers and announced a new breed of Cloud services for the customers. Experienced engineers from Coming Computer Engineering helped them to deploy the hardware, install the application, and migrate data smoothly and efficiently.
Orion Telekom was founded in 2010 after merging three prominent service providers SezamPro, Neobee.Net, and MediaWorks into one company. Following the idea to remain innovative, Orion was the first alternative service provider in the region which has offered its customers landline telephone services thus enabling them to combine Internet, telephone and TV into a single service. From its beginning Orion Telekom established a strong relationship with NetApp; it started with ONTAP technologies, pair of clustered FAS3000 systems as a foundation for the first enterprise Disaster Recovery. 
Service in the region and it continued to all-flash powered services with NetApp AFF A300. The latest step with HCI proves that they are continuing to follow their goal to remain innovative.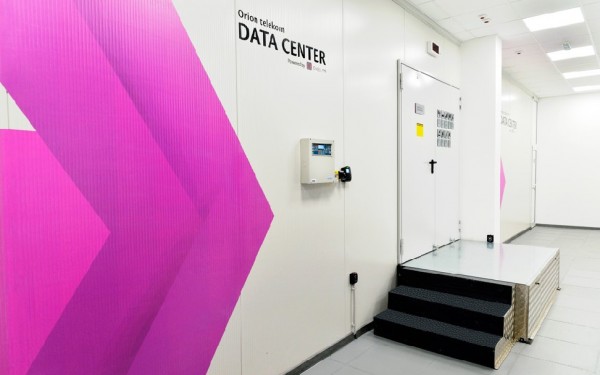 Existing Challenges
Ever-changing business models pressure companies to ensure "always on" approach with effortless/easy scale of their infrastructure. It's not hard to understand that with these policies in place providers are capable to address the growing market challenges for developing new products and services. Tracking the increased market's demand for advanced/professional cloud service OrionTelekom realized that the existing hosting portfolio has to be extended/enriched with enterprise-grade of services on subscription/"pay as you go" business model such as: virtual private data center, backup as a service, disaster recovery as a service. The main challenge was that the existing infrastructure was not ready/capable to fulfill the needs for increased quality of services with reduced complexity and easiness of scale and maintenance. Selecting the right solution was the crucial point in the process.
Why NetApp HCI?
NetApp HCI was selected because of its unique capability to provide granular quality of service, measured in IOPS, which can be allocated and actually granted to every single tenant on the platform regardless of their size, application, or workload they are using. Because of its unique design, NetApp HCI reduces the complexity of the hardware footprint making the process of scale and maintenance easy and efficient. Furthermore, always available inline efficiencies (deduplication, compression, thin provisioning) dramatically increase effective storage space without impacting performance.
The implemented solution is composed of six compute nodes responsible for compute resources (CPU, RAM) and four storage nodes dedicated to data store. The nodes themselves are interconnected via Ethernet reducing the need for an additional network dedicated just for storage. Towards the virtual servers, communication is established using 25Gbps interfaces in order to maximize performance.
All the virtualization processes are handled by Vmware vSphere software, installed on the compute nodes. For the purpose of backup services Orion Telekom selected Veeam software because of its integration with NetApp HCI. The Platform is rounded with NetApp FAS2720 in charge of preserving all the backups, production and customer's both.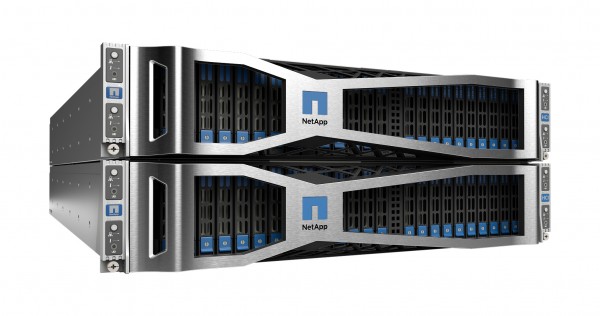 Installation Process
Selection of the right solution was partly determined with a choice of a skillful partner capable of install, configure, and implement all the segments of the platform. Coming Computer Engineering was an easy choice having in mind their "a more than a decade" experience and expertise on similar projects. Working together, engineers from Orion Telekom and Coming successfully implemented the platform in state of the art Orion Telekom's data center. During that process, NetApp supported Orion through various workshops, enablement tools, design patterns, best practices, and so on.
Powered by NetApp HCI, Orion will be able to provide the customers with an exclusive breed of enterprise service with unmatched quality of service.
"Over the course of the next five years, we continue to follow the market leaders trying to stay ahead of competitors. Our focus will be transformation and transition to the next generation service provider. That means that we will support our customers to run their core business without thinking of their IT infrastructure but relying on our expertise through managed services." – said Jelena Bukelic, Data Center and Cloud Service director in Orion Telekom.
The original article is published in the 14th edition of Business&IT, one of the most prominent Serbian IT magazines.