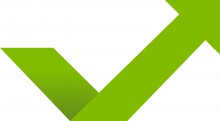 Here is an easier, faster, and free way to assess your privileged account security risks: https://thycotic.com/solutions/free-pam-risk-assessment-tool/ .
ALEF ADRIATIC team consist of people with long term experience in the IT industry/distribution and education delivery.
Our goal is to provide operational excellence and to offer full technical support to our partners. We have local technical resources providing pre-sales, technical and post-sales support in order to get partners started or to give additional support on projects. Regional technical team (ALEF Group employs over 50 high skilled system engineers) is on our disposal and can support biggest and most complex projects.